UPDATE on Michael Vick dogfighting case!
Michael Vick has to be even more scared, after finding out that the last of his co-defendants, Quanis Phillips and Purnell Peace, have both pleaded guilty to conspiracy to travel in interstate commerce in aid of unlawful activities and to sponsor a dog in an animal fighting venture. They not only pleaded guilty, but have agreed to testify against Michael Vick.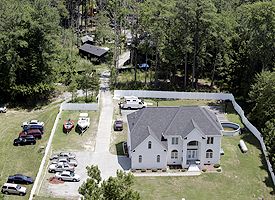 This is scary to Vick because Peace is going to testify that both himself and Vick fought dogs together, and even share one story of how they "executed [a] dog by wetting the dog down with water and electrocuting the animal." This is just one of nine executions that Peace will discuss in front of the jury. Their testimony will be graphic, brutal, and prove to be very damning, for Vick!
Labels: dogfighting, Michael Vick